Tax Cuts and Jobs Act – A Comprehensive Review with Cost Segregation Authority
Date: Wednesday, September 26, 2018
Time: 6:00-8:30pm
Location: Women's University Club, 1105 Sixth Avenue, Seattle, WA 98101
Steve Ruf, Steve holds a Bachelor of Science degree from Brigham Young University and a Master's Degree in Business Administration from the University of Utah. Steve is an expert in cost segregation studies and construction; he has prepared thousands of cost segregation studies, construction claims and change orders and has assisted in bidding multiple construction projects and has been a construction manager and project manager on multiple projects. Including: office buildings, apartments, residential homes and storage facilities. His expertise includes cost segregation studies, construction costing, construction change orders, requests for equitable adjustments, claims, damage assessment and cost analysis reporting.  He has spoken as a national presenter to CPA groups and many industry associations.

About the event:
Steve will present on multiple aspects of the new tax law. On December 22, 2017 President Trump signed into law the Tax Cuts and Jobs Act, commonly known as TCJA. The passage of the Act provides the most significant and comprehensive overhaul of the US Tax Code since the Reagan Administration. The Act is wide-reaching and impacts individuals, business and trust in both the US and international arenas.
Certain provisions, including lower business and individual tax rates and the complex tax breaks for pass-through entities are receiving most of the attention. One area that is not receiving much focus, but we are speaking about, is the Impact of the Tax Act on Cost Recovery and Real Estate.
Course Description:
This course is designed to inform CPA's, tax advisors and others serving the real estate industry of the recent changes to the tax laws, focusing on four major provisions of the final legislation:
·         In depth discussion on updated Cost Recovery methods.
·         Expansion of Section 179 expensing.
·         Update on the changes to 1031 Exchanges.
·         Qualified Opportunity Zones
costsegauthority.com and our number is 801-764-9100. We can be reached via email at info@costsegauthority.com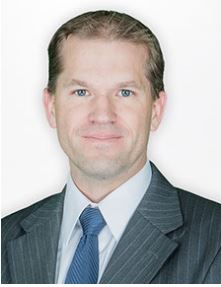 NASBA Field of Study: Tax  (1.0 CPE Unit)