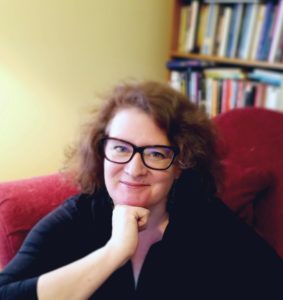 Interview with Kari Hedman, CPA
AFWA Seattle: What was the path that you took to becoming a CPA?
Kari: I took my first year of accounting classes as I was finishing up my degree at the UW as a way to start adding some marketable business skills to my resume. Those classes helped me land jobs in non-profits and then real estate brokerages handling finances and operations. To continue growing professionally, earning the CPA credential seemed like a logical next step because it was both in demand by employers and in line with my existing skills. Courses from North Seattle College allowed me to finish the fifth year before sitting for the exams. Networking at WSCPA functions led me to the firm I'm with now that specializes in tax and audit for individuals, small businesses and non-profits. It's a fascinating mix!
AFWA Seattle: What woman or women do you look to for inspiration in your career and what drives you to succeed?
Kari: My mother and grandmother immigrated to this country from Norway after World War II, arriving with $50 and one trunk. I grew up on their stories of hard work, sacrifice and determination mixed with the awe and excitement of being in a new country; trying to come close to carrying on their traditions keeps me driven to keep moving forward.
AFWA Seattle: If you could give advice to a student thinking about entering the accounting field, what would it be?
Kari: Any student can benefit from taking accounting classes to explore the field because accounting is a basic language for any business or organization. Knowing just a little can support many different careers. For those who continue on into accounting, there is much more variety in the type of work you can do than many people think. Accounting and finance professionals create, monitor and analyze some of the most critical data in an organization allowing us to play essential roles that can be challenging and fulfilling. Add some skills in analyzing and interpreting the data we work with by mastering software tools, and you can build a great career for yourself in this field.
AFWA Seattle: Where is your favorite place to vacation?
Kari: I really enjoy any kind of vacation that involves slightly "off-the-beaten track" places, usually with sun and open skies. Stumbling into an out of the way diner and staying in a funky motel in a small town on a road trip is usually the start to a great adventure for me.
AFWA Seattle: What is your favorite thing to read?
Kari: There are so many wonderful books – I don't really have a favorite. The one I'm reading right now is business related. It's titled "Extreme Trust; Turning Proactive Honesty and Flawless Execution into Long-Term Profits." The title is long, but the idea is compelling. So far, it's a good read with lots of information that demonstrates how positive ethics really do contribute to the bottom line.
AFWA Seattle: Do you have any hobbies?
Kari: Like everyone else, work, study and family fill up my time, so there isn't much time for official hobbies. I do enjoy going to the gym with my son, who is teaching me some weight lifting routines. On other days, my niece and I go to Zumba classes and work on learning the dance moves – the music is great, even if I miss a lot of the steps!